Reproductive Rights Are Workers' Rights
President Steven A. Tolman
24 Jun, 2022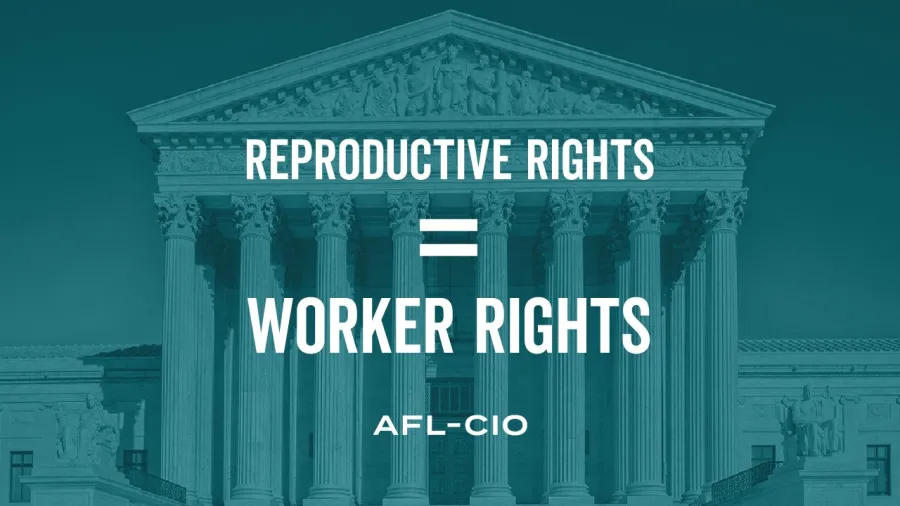 Statement from Massachusetts AFL-CIO President Steven Tolman on the Supreme Court's decision to overturn Roe and Casey:
"One thing must be made clear today: reproductive rights are workers' rights. Today's decision in Dobbs v. Jackson Women's Health Organization to overturn 50 years of precedent protecting the right to abortion is an attack on working people and families across this country. This decision by ultraconservative, unelected Justices will worsen economic and racial inequality, forcing many people into impossible situations.
In many states, the reality of this decision means that women will be forced to give birth, unable to make considerations about work and family planning. The decision if or when to have a family is an economic decision that impacts wages, benefits, and working conditions. Many women will be forced to quit their jobs or take lower paying jobs because they lack childcare. Many others will see their lives in danger and will die because of complications during pregnancy. Low-income women, women of color, and transgender individuals will face the most harm and danger from the Court's decision today, but everyone will be affected. Outlawing abortions does not stop abortions – it stops safe abortions.
In Massachusetts, we have worked hard to enshrine reproductive rights into our laws in anticipation of the day that Roe v. Wade would be overturned. That day is today, and our fight continues. The labor movement has always fought for rights not guaranteed by the government, and we will stand firm in our fight for reproductive autonomy in Massachusetts and across the country.
Reproductive rights are workers' rights."
###