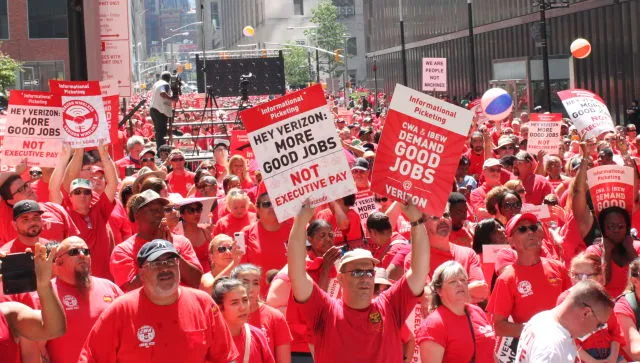 At the Massachusetts AFL-CIO, our mission is to improve the lives of working families by working for economic and social justice in the workplace, in our communities, our state and in our nation. Our program work reflects these goals. See below to learn about our programs.
Legislative Action 
We ensure lawmakers on Beacon Hill attend to the needs of working people
Political Issues
The Massachusetts AFL-CIO Political Program elects candidates who aggressively support pro-worker legislation and will stand up to attacks on the quality of life of working people.
LaborCAN!
This grassroots network of union members harnesses the power of organized, working people to not only win elections, but to hold our elected officials accountable.
Scholarship Program 
Serving high school students in the Commonwealth with half a million dollars for college education.
Workforce Development
The organization's 501(c) (3) education and training arm - works with unions, employers, and the public workforce system to form partnerships that focus on innovation, productivity, and skill. 
Rapid Response
Our Rapid Response team helps workers who are experiencing lay-offs or downsizing to get new jobs, training, job counseling and more.