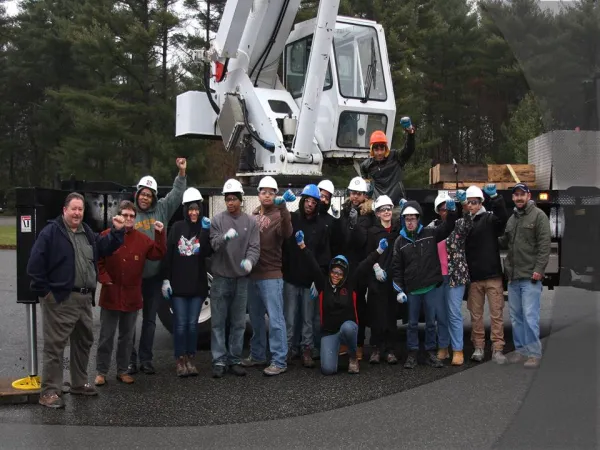 At the Massachusetts AFL-CIO, we provide job-skill-based education and training because we understand that a highly skilled workforce is essential to keeping Massachusetts competitive. We believe that unions must work with employers to continuously upgrade the skills of workers, and that effective partnerships are essential to that goal.
Workforce Development
The Massachusetts AFL-CIO Workforce Development Programs, Inc., (WDP) - the organization's 501(c) (3) education and training arm - works with unions, employers, and the public workforce system to form partnerships that focus on innovation, productivity, and skills. The WDP accomplishes these goals by concentrating on the following measures to prevent union company closures: (1) Retain union companies in Massachusetts (2) Work to upgrade the skills of union workers, (3) Create an early warning system through our State Federation, our Central Labor Councils and our affiliates.
Using best practices in rapid response services and workforce development, the organization works closely with national agencies such as the AFL-CIO's Working for America Institute, the National Employment Law Project, as well as the United States Department Of Labor and the Massachusetts Congressional delegation.
Rapid Response
The Massachusetts AFL-CIO Rapid Response Team partners with the State Rapid Response team to assist unions and workers who are experiencing layoffs or downsizing. The program helps people access new jobs, job training or retraining, job counseling and more. Programs include:
Providing Rapid Response services that annually assist thousands of laid-off workers, their unions, companies and communities
Assisting dislocated workers in search of a new career path, either through re-training or job search
Helping the State access funding to assist dislocated workers (e.g., National Emergency Grants from the U.S. Secretary of Labor and Trade Adjustment Assistance)
Developing layoff aversion strategies, where possible, to prevent layoffs and dislocations
Researching, developing, and employing best practices in dislocated worker services
For more information contact: